Previously, on The Bachelorette…
Actually, that's pretty much it so far, eh, fellow rose lovers? Ugh, please, Chris Harrison, no *clap* more *clap* recaps. This season's The Bachelorette has enough substance that it has been extended by a week to allow an entire recap episode. Like many other watchers, I felt last week's episode was unwanted and unnecessary. Please just give me more Tyler C., and Hannah being authentically herself. I am LIVING for the two of them!
I apologize if you are not a Bachelor/ette fan and will graciously excuse you from reading further into the coming rant. In all honesty, I have not watched the show since Jojo's season, but when we opted for Hulu this past Spring I figured I might as well watch  Hannah and her beaus on Tuesday mornings while I get ready for the day. I went into this season with no expectations and no knowledge of Hannah "Beast" but WOW… it has been a trip, hasn't it?
I have never considered giving my guilty pleasure recognition on this blog, but I feel like there's some real topics needing to be discussed. Specifically, I feel the need to talk about Luke P., Hannah, and the beasts we each may face in relationships.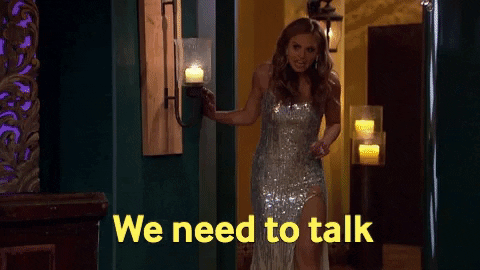 ** Fair warning, there may be spoilers ahead! Please do not continue if you do not want to read any spoilers. 
Continue reading "Thoughts On The Bachelorette, Luke P., and Empowering Women" →